Lauf
Equipment
Trusted for Equipment, Parts, & Service since 1942!
Tractors For Sale in Missouri
Whether you're looking for a subcompact, utility, or a farm tractor – you can find what you're looking for in our inventory. We have new and used models of brand names such as Massey Ferguson, AGCO, Kuhn, and more.
Subcompact Tractors
These are made for smaller properties and usually have anywhere from 15 to 25 horsepower. Tractor manufacturers will frequently offer a variety of hydraulic and transmission options, as well as smooth three-point hitch operation and easy PTO control.
Compact Tractors
Along with a boost in size, compact tractors usually range from 25-60 horsepower. These machines are able to take on larger tasks due the increased horsepower and heavier loader lift capacity.
Utility Tractors
Larger and more powerful in order to complete bigger tasks, these tractors have 45-85 hp and weigh up to 3,000 lbs. You can use these powerful machines for post hole digging and to push deep snow in the winter.
Farm Tractors
Somewhat self-explanatory, these are large and powerful tractors built for commercial farming, so they include many features. They often have many hydraulic ports and PTO's. A farming tractor will usually boast greater than 85 hp.
New or Used Tractors
Once you decide on the size and specifications of your tractor, another big decision is whether to get a new or used model. Newer tractors typically have more features for better capabilities and the slight increase in price is ok because tractors hold their value. If you do decide that a used model tractor will be more effective for your needs, our inventory of used tractors are all from reputable brands and have passed a thorough inspection.
Once you've decided exactly what you want, you can select your ideal tractor from our collection. Please, don't hesitate to contact us with any questions.
Massey Ferguson Hesston by Massey Ferguson
Danuser

Echo

Exmark

Simplicity

AGCO Equipment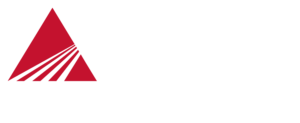 Bush Hog

Kuhn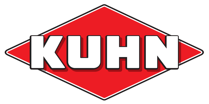 Sunflower

Gehl

Lauf Equipment is not only a proud tractor dealer in Missouri, but we also provide farm owners with all the equipment they need to operate efficiently. When it comes to farm equipment, Lauf keeps a full stock of all the products and parts you need.
If you're not sure exactly what product or part you need, we have farm experts waiting to assist you. Or, if you are looking for a specific piece of equipment, just give us a call and provide the equipment number so that we can locate it for you.
Used Farm Equipment
While we carry a diverse inventory of new farm equipment, we are also a supplier of used farm equipment for customers in the great state of Missouri. All of our used farm equipment is tested to make sure that you will have no problems in utilizing it to assist in running your farm.